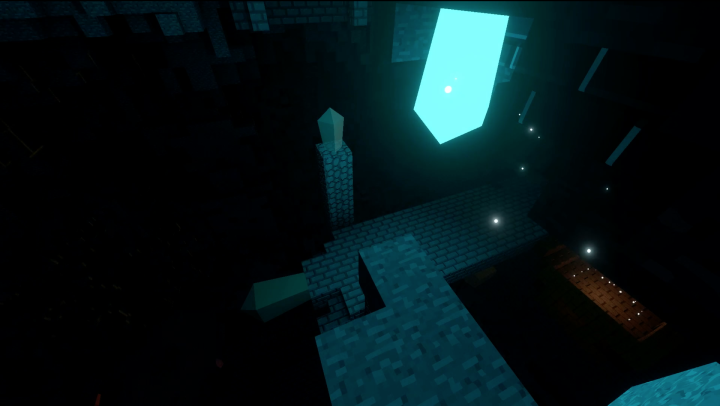 Project Status
Freedom of Motion is an ongoing project focused on creating an engaging first-person movement system. FoM was inspired by Mirror's Edge and Assassin's Creed, and looks to remove the limits we take for granted when navigating an environment from a first-person perspective.
We recently released Alpha 6, which focussed on new lighting and explorations systems. You can download the alpha below.
Freedom of Motion features a custom-built voxel terrain engine. All systems are built to be network-aware, and the game will always support multiplayer.
Future Plans
Alpha 7 – Voxel Tech Update
The current voxel engine is holding its own for a first effort, but it needs a good refactor. I hope to gain a substantial performance boost (though that remains to be properly seen) and I will also be investigating adding new features such as soils and foliage.  You can follow our progress on Trello.
Alpha 8 – Movement Polish
In the hole, there are a few aspects of movement that still need to be worked on. We will be looking into smoothing out the remaining rough points as well as adding animations and investigating physics-based movement.